Our Year 3 class is taught by Mr Morris and Miss Pendleton.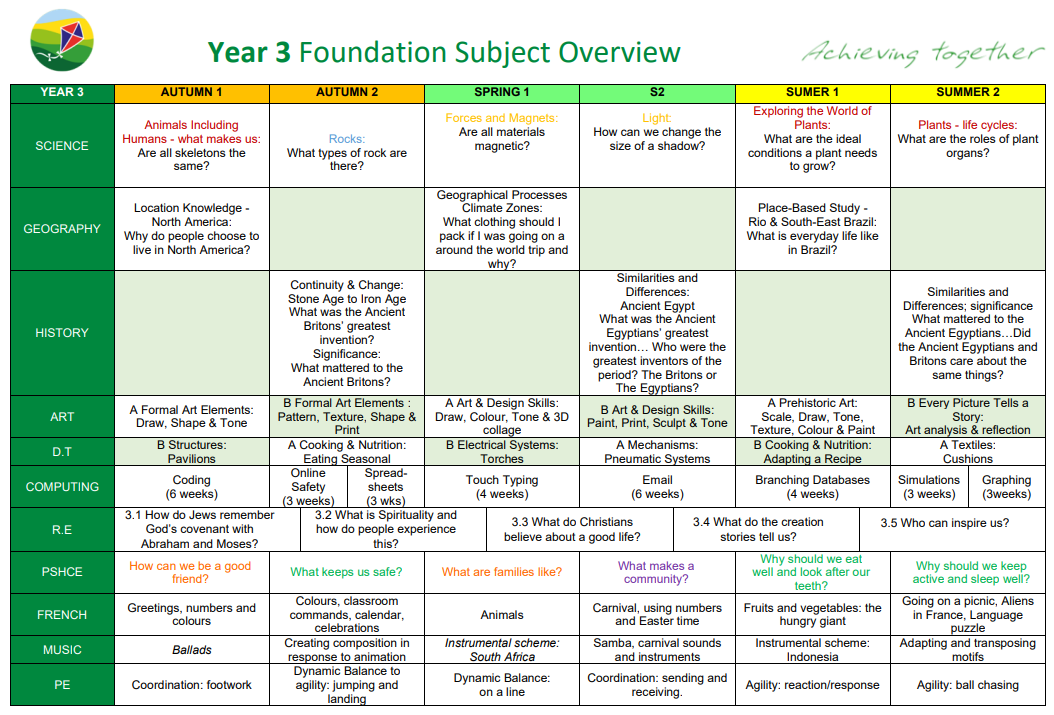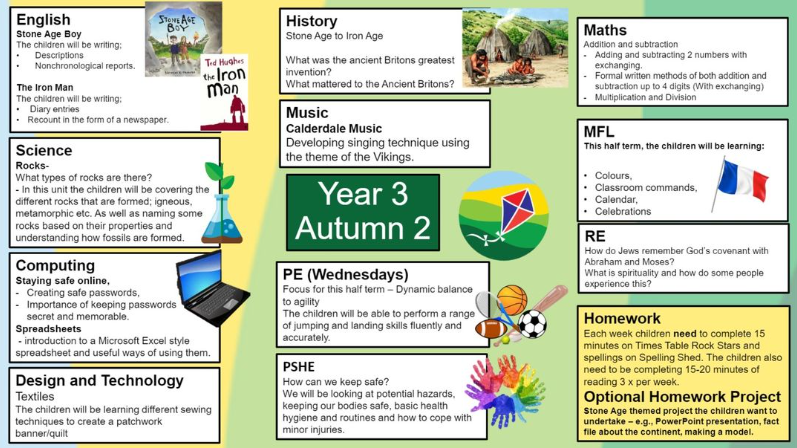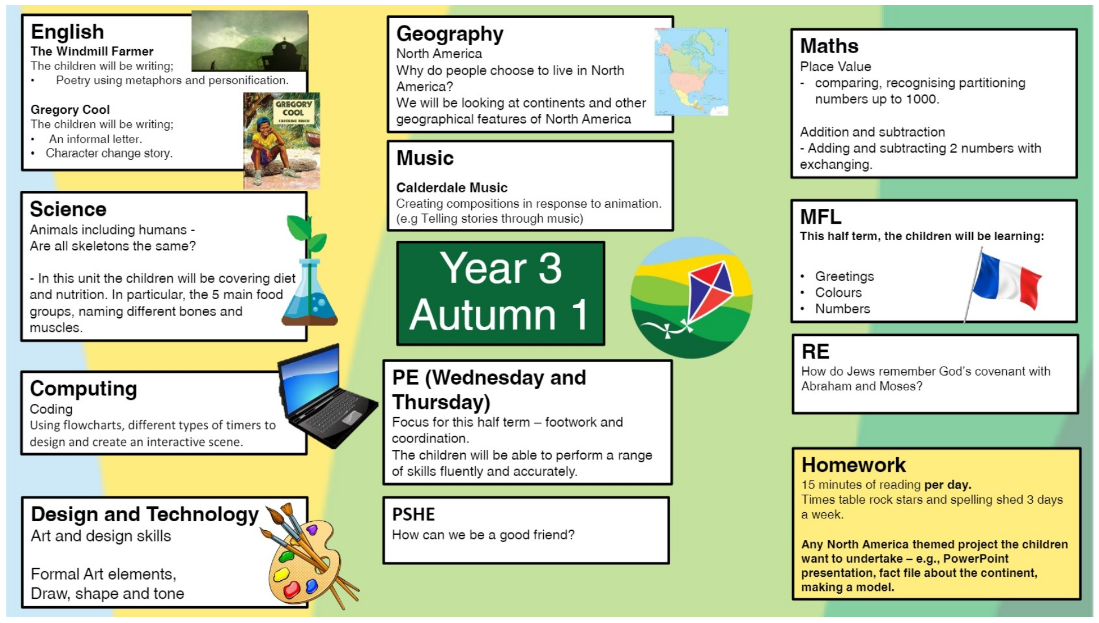 Children will be bringing their reading books home each evening and have been asked to read each evening for at least 10 minutes.
Year 3 –  Learning at Home
Weekly Reading: We are often asked whether there are any books which we can recommend for pupils. The website: https://schoolreadinglist.co.uk/ shows lots of good choices for individual year groups.
Handwriting: In Year 3, children should be confident using cursive handwriting.
Spelling: Please find the Year 3 and 4 spelling lists here. Each week's spellings list will be uploaded to SeeSaw.
Homework: Homework will now be uploaded on SeeSaw each Friday and times tables will be set on TT Rockstars.
Year 3/4's homework will be to learn their new spellings list each week, practise and learn a specific times table on 'Garage' mode on TT Rockstars and complete a reading activity from their 'reading record' on SeeSaw. To access this, your child needs to log on to SeeSaw and click on the 'activites' tab on the right hand side which has a lightbulb emoticon above it, scroll down to 'reading record' and press 'add response'.
Please use TT Rockstars to practise times tables. If you play on 'garage' mode you will practise the times tables that I will be setting weekly. This will include all the times tables we have focussed on previously plus a new times table to learn each week. All login details have been sent home for each child.