Bowling Green Academy Clubs
Kids' Club runs every day from 7:30am and until 6:00pm. It is run by our Kids' Club Leader, Tracey Stephenson. Children can get breakfast in a morning, such as toast, cereal and fruit juices, and receive a snack in the evenings (e.g. fresh fruit, cheese and crackers, sausage roll, sandwiches). Our Kids' Club staff take children to their class in a morning and collect them after school. Usually, Kids' Club is in our school hall and the children play indoor and outdoor games, play with equipment suitable for all ages and have a great time!).
To book into Kids' Club on a weekly or daily, please contact the school office.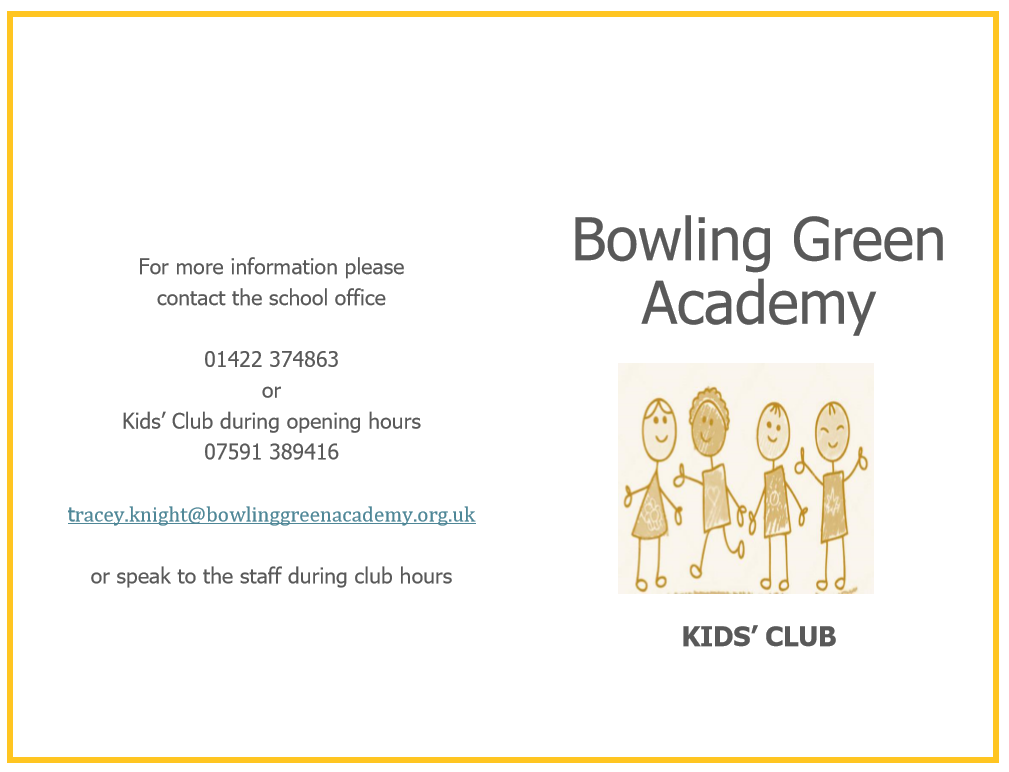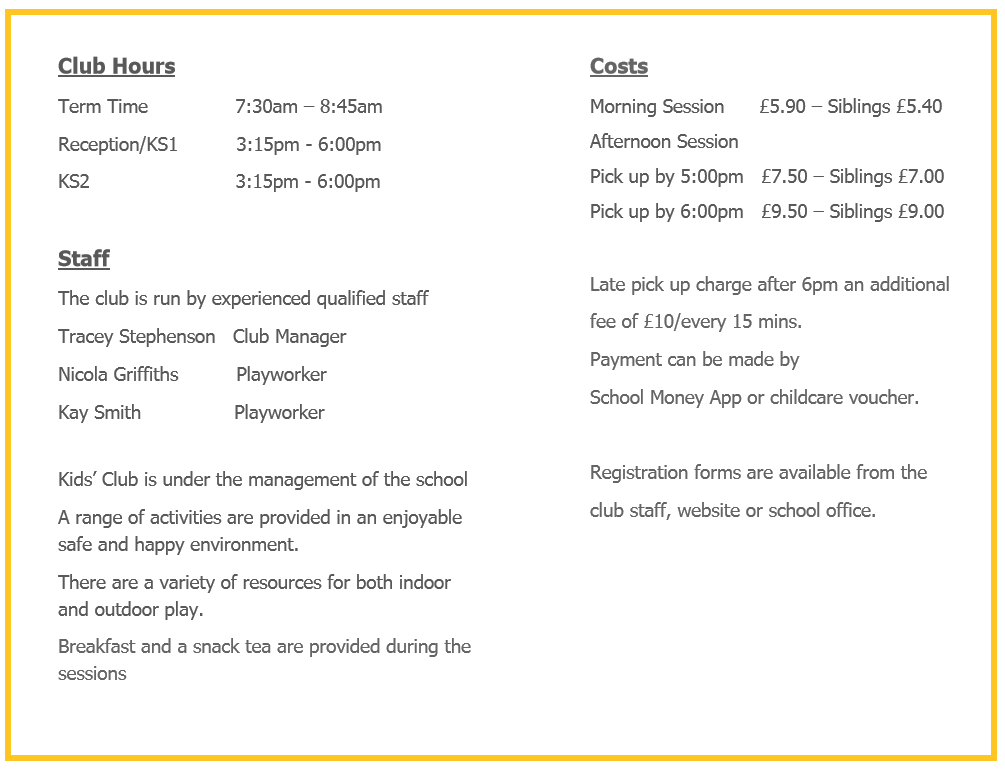 We try to offer a wide variety of clubs and activities, perhaps some that children would not usually be exposed to. Previous examples have been tri-golf, archery and fencing. We also listen to what our children want – we had a huge demand for a Girls' Football Club following the Lioness' Euros win, for example!