Special Educational Needs
Pupils at Bowling Green Academy all have different learning needs and are at different stages in their learning, across all the different areas of our curriculum. At times, some children may require additional support. Special Educational Needs, according to the SEND Code of Practice (2014) is across four areas of need:
Cognition and Learning
Communication and Interaction
Social, Communication and Mental Health difficulties
Sensory and/or Physical needs.
Some children may have additional needs that span more than one area for SEND.
At Bowling Green Academy, every effort is made to be an inclusive environment for all pupils. Further details are in our SEND Policy on our Policies page.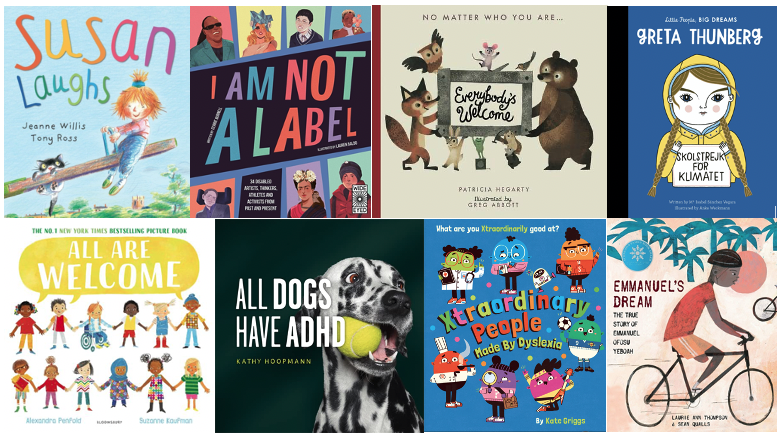 Our work on special educational needs and inclusion links to our British Values, KITE Values and Protected Characteristics. These are some books we have in school. For more information, visit here.
At Bowling Green Academy, our SENCO (and Senior Mental Health Lead) is Mr Stuttard. You can contact him via 01422 374863 or by emailing admin@bowlinggreenacademy.org.uk
Our SEND Policy and SEND Information Report are on our Policies page.
The Calderdale Local Offer can be accessed here.
Thank you to the parents and carers who recently attended our meeting about SEND Support in school. We really appreciate your thoughts and feedback. Please see the details shared below.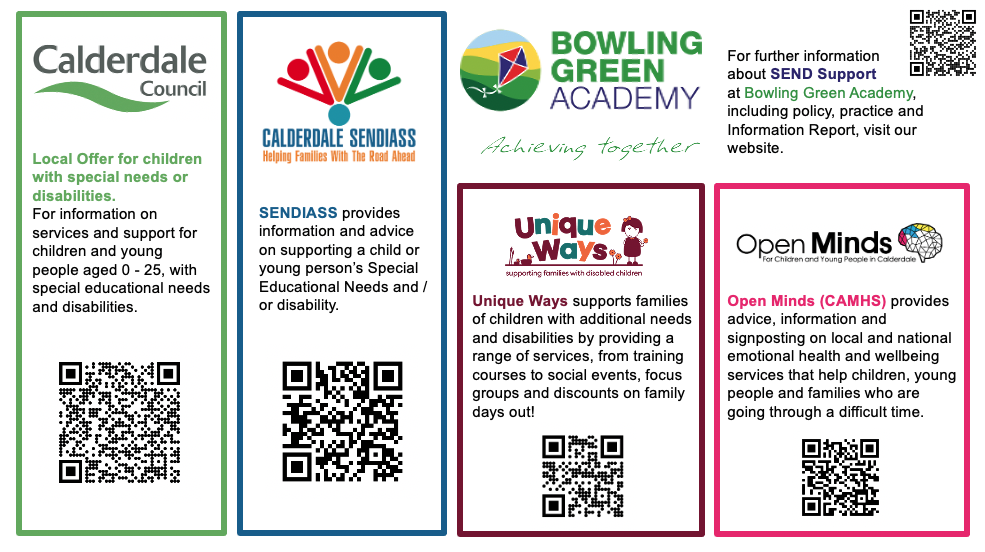 Parents and Carers, for further support regarding SEND, please visit Calderdale SENDIASS.