Parents considering sending their children to Bowling Green Academy should also visit our 'Admissions' page.
If you have a child who is due to start school in September 2021 and would like to find out more about our fantastic school, please do contact us: Tel 01422 374863 or email admin@bowlinggreenacademy.org.uk.
Please click here to view a recent presentation to families about starting school here in September 2021.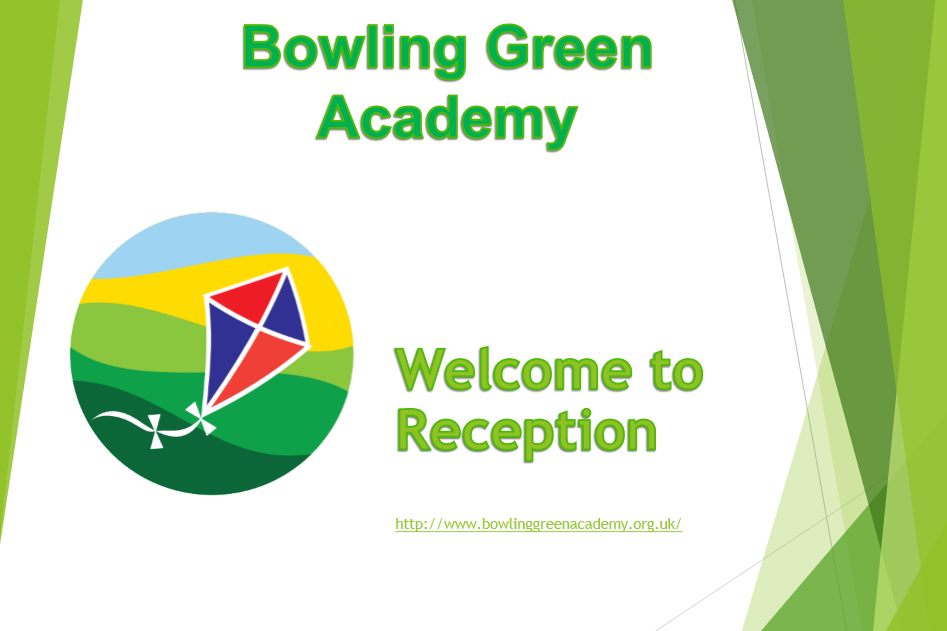 Owing to the Covid pandemic, timings are slightly different but are usually as follows:
The doors are opened from 8:45am to allow the children time to come in and be ready for registration in their class. Registers are closed at 8:55am. Any child arriving after this is marked as late. We ask that children do not arrive before 8:30am
Morning:
8:50am – 11:50pm
There is a 15 minute break for all children each morning at 10:30am
Afternoon:
12:50pm – 15:15pm (Reception and Key Stage 1)
12:50pm – 15:20pm (Key Stage 2)
We hold collective worship (assembly) in the hall on Monday, Wednesday and Friday.