Wellbeing
Our children learn about Bowling Green's Wheel of Wellbeing.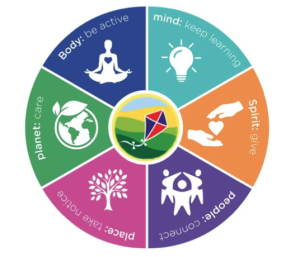 At Bowling Green Academy, our Senior Mental Health Lead is Mr Stuttard.
At Bowling Green Academy, we are thrilled to be continuing our Education Mental Health Practitioner (EMHP), Jodie Eagleton, in school this academic year. She has supported many children here and in other schools across Calderdale. As ever, please do not hesitate to speak to a member of staff in school if you have concerns about your child's mental health and wellbeing. For further information about the Mental Health Support Team (MHST), click the button below.

As part of our work at Bowling Green supporting children's wellbeing and positive mental health, we have a close link to Open Minds CAMHS. The are offering parent/carer workshops about supporting children's anxiety, managing emotions, sleep issues, sensory difficulties and self-esteem. There are also Year 6 parent workshops for supporting secondary school transition worries. The workshops run on the second and forth Thursdays of each month between 6-7pm.
For more information or to book onto the free online workshops, please visit: https://openmindscamhs.org.uk/parent-carer-workshops/
I hope many of our parents will find these workshops really helpful.
All the best,
Mr Stuttard


We know families can go through difficulties from time to time. When two people share responsibility for a child, no matter whether they are still together or separated, the relationship between them has a direct impact on the mental health of their children. The below website – Relationship Matters – provides guidance on how these moments are experienced and resolved, and how to limit impact on children.


Each class at Bowling Green Academy has a Worry Box, which is supported in age-appropriate ways. Our Reception children, for example, learn about the book 'The Worry Monster' and other year groups have key texts about emotional literacy, mental health and wellbeing, too (examples above). Our older children may wish to share something more privately and may wish to use an 'I need to talk…' slip.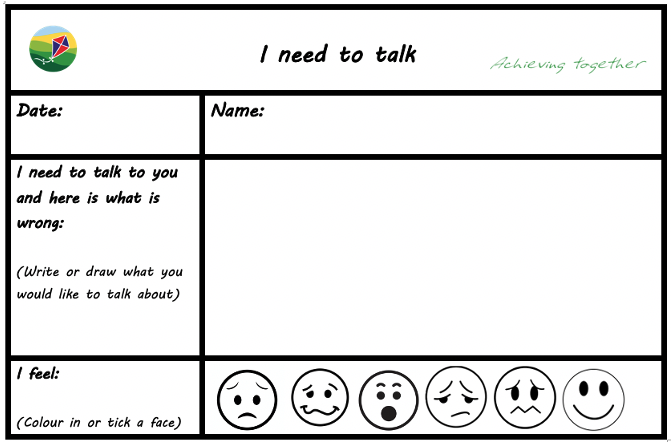 Our Parents/Carers also have access to Silver Cloud, which is a 'treasure trove' of resources, interventions, learning modules and extra information about wellbeing, with a specific focus on anxiety, low mood and transition. For further details, see the leaflet below, visit the Silver Cloud website or speak to Bowling Green's Mental Health Lead (Mr Stuttard).