At Bowling Green Academy, our motto of 'Achieving Together' also incorporates home-school relationships to enable our children to thrive and be the best they can be. We work closely – and build strong links with – members of our community, charitable organisations and local initiatives.
Our Year 3 class went to help Stainland Parish Council plant trees at the new local orchard and allotment. The children planted cheery, pear and plum trees.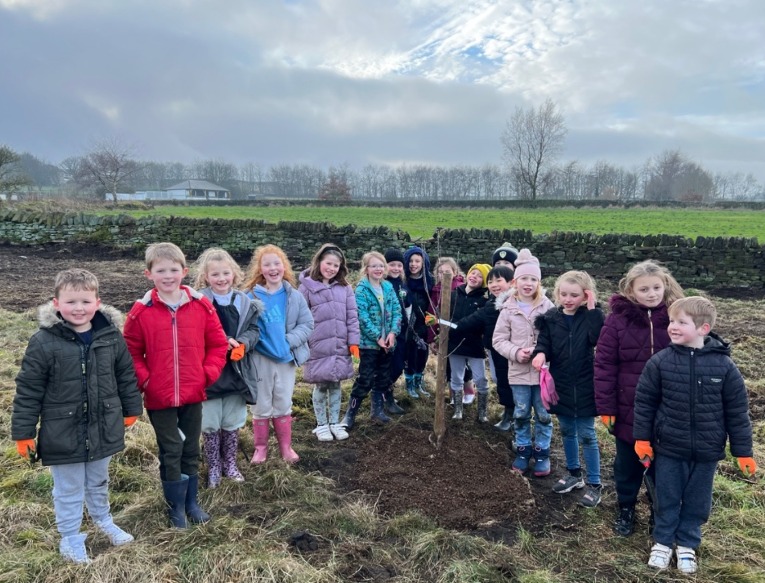 Supporting Smart Move's shoe appeal.
Thank you to our friends at Elland Rotary Club for sending a letter to the North Pole to ask Father Christmas to visit us!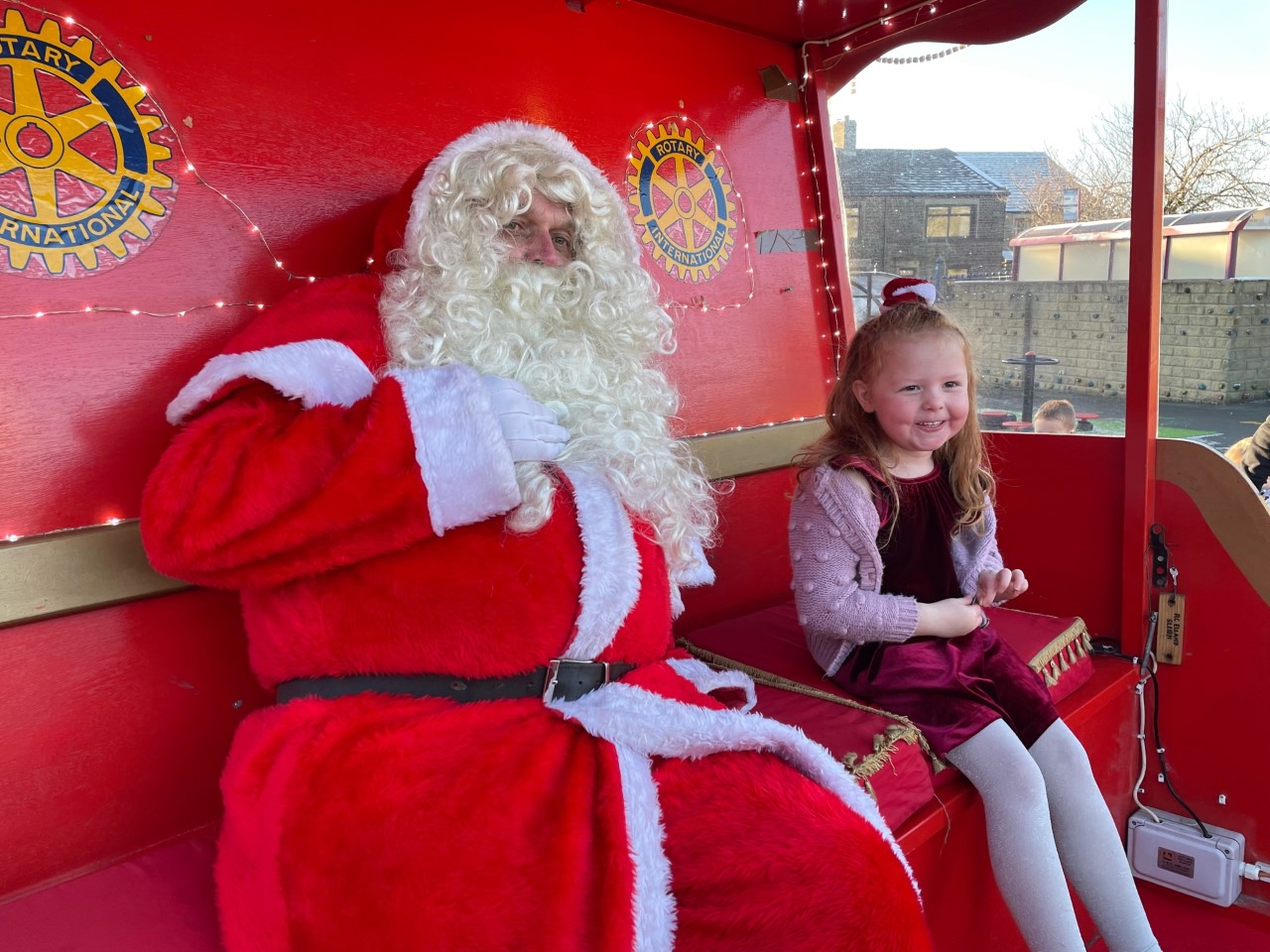 Our Reindeer Run sponsored recruits raised almost £900 for local charity Overgate Hospice!
Congratulations for creating the winning design for the Outlane Christmas Windows Trail 2022.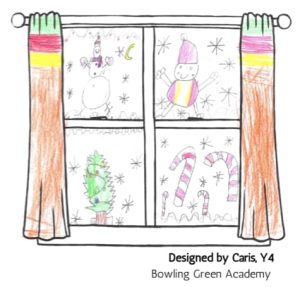 Thank you for all your amazing donations for Harvest. SmartMove is a local charity we work closely with and they will share them with vulnerable families in our local area.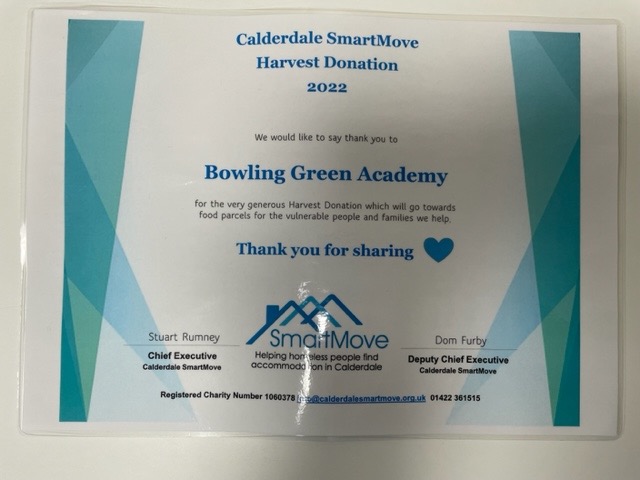 Our Year 2 children visited The United Reform Church in Holywell Green as part of their RE topic about celebrating new life. Rev. Sarah and Re. Angela have also been into school to support several RE units following our Local Syllabus.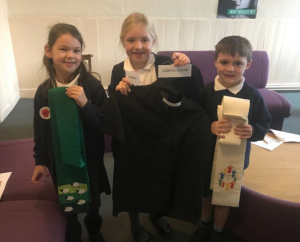 We invited a local author, Sarah Morris, into school to read us some of her wonderful poems. Sarah is an artist with Down's Syndrome and attended Bowling Green herself. She loved coming back and meeting our children. We recently learned about genetic diversity and neurodiversity during Neurodiversity Week and joined in with the global awareness day of World Down's Syndrome Day (WDSD).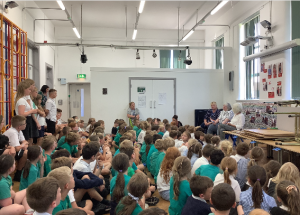 Visitors from Eqilibria worked with all classes to support children's understanding of Islam as part of RE units across school.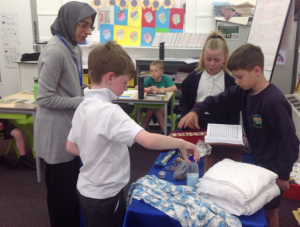 Our British History curriculum looks closely at Halifax in several year groups and how our town has changed over time. Here are Year 2 at The Piece Hall learning about its many different uses over the years, from its role in the Industrial Revolution to now.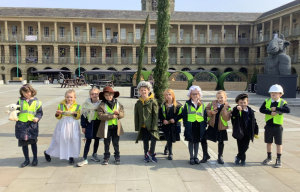 Reindeer Run for Overgate Hospice in Elland, Halifax.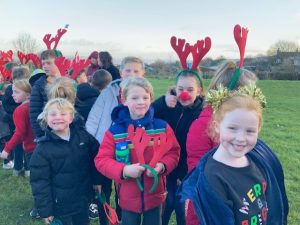 Thank you to Elland Rotary Club for helping us organise a visit from Father Christmas himself!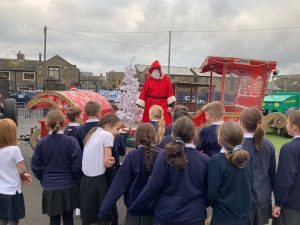 Following the closure of Stainland Library, our Community Library encourages reading for all the family.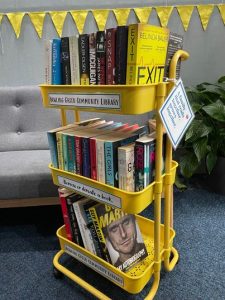 Meeting the local MP Craig Whittaker. Our children asked thoughtful and challenging questions about Mr Whitakker's past votes in parliament, the cost of living crisis and what he could do to support safe travel to school.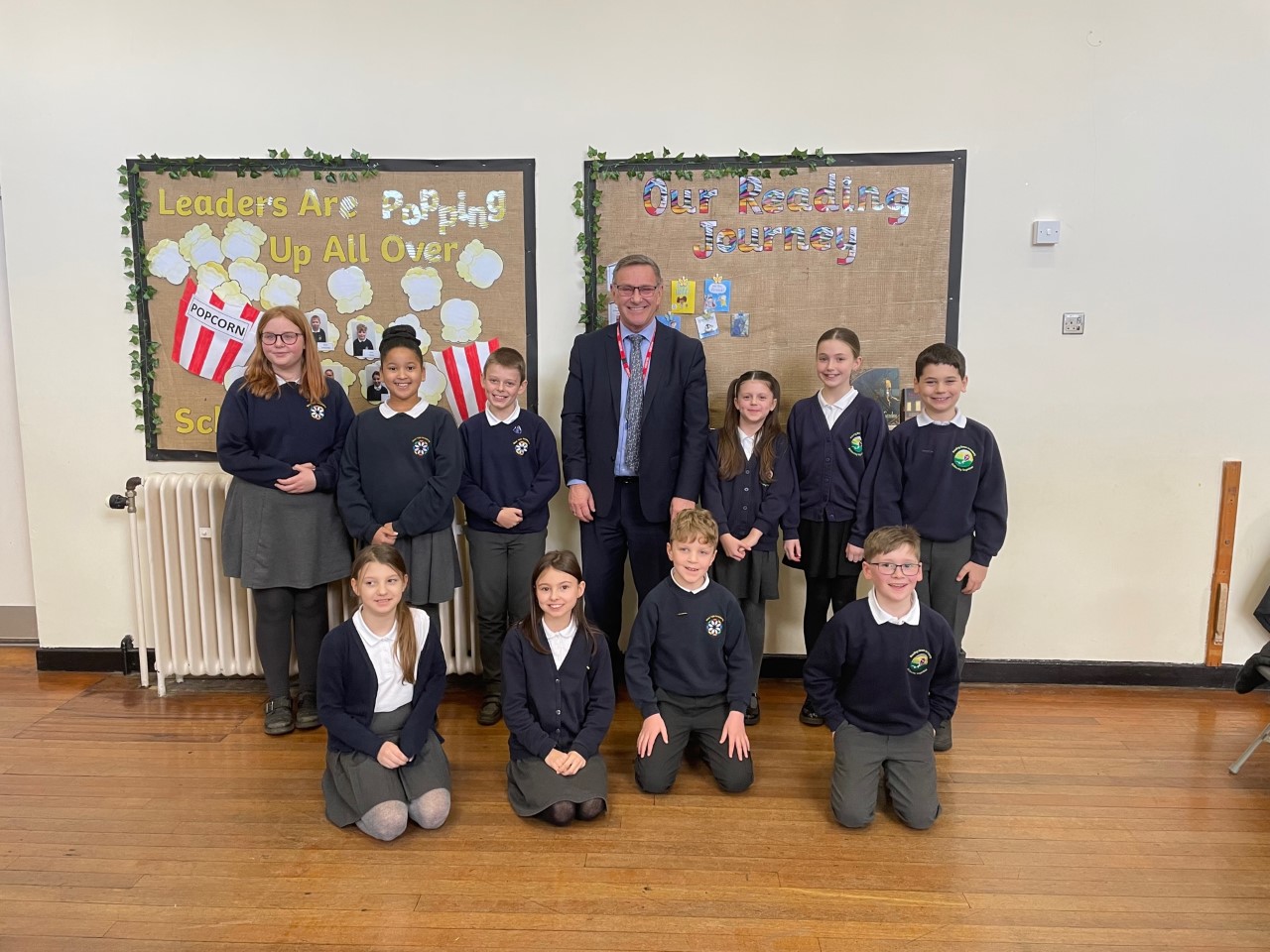 Congratulations to our Ten Pin Bowling team who WON their Halifax tournament.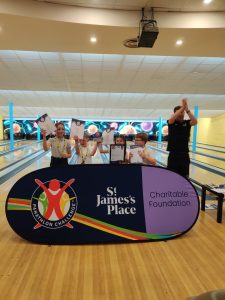 It was an honour to be asked to support the local Royal British Legion with their Remembrance Day service at Stainland War Memorial. Our two readers were exceptional. Our school paid a visit during the week and enjoyed a visit from Lieutenant John Johnson, too.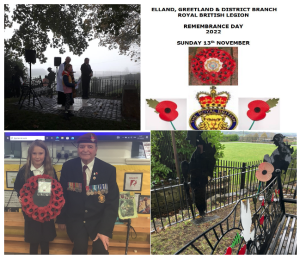 We invited our local community members into school one evening to pay their respects and leave messages in our Bowling Green Book of Condolence for Queen Elizabeth II.
We have great links with Stainland Cricket Club. Our Key stage 2 children have their weekly PE lessons there and we loved Sports Day in summer.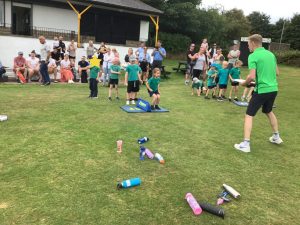 Bowling Green – alongside our families – donated books to a new school in Ghana.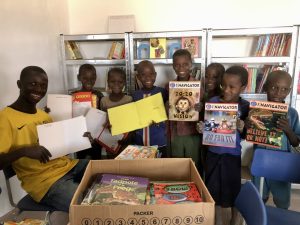 Children across school turned the local town of Elland into an art gallery following their brilliant workshops for the Windows of the World campaign.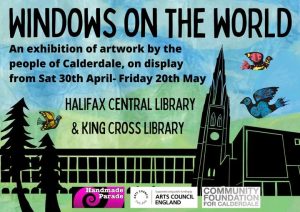 Visit your local library for their regular Reading Challenges.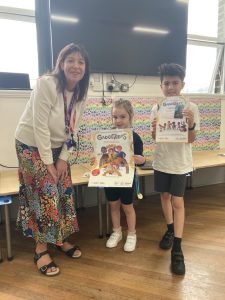 Bowling Green loves Ash Green! We all dressed in green to raise money for a local Halifax school that is going through a difficult time.